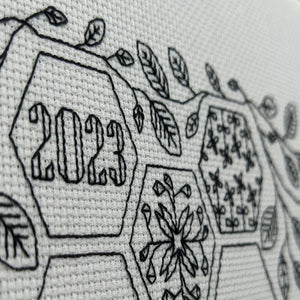 2023 SAL Access instructions for templates and weekly charts
Regular price
$0.00
$0.00
Unit price
per
When you checkout this file you will be sent instructions on how to access the templates and weekly files for this SAL via my website. There is no cost for this file but by going through the check out process your set up can be done automatically and saves me a lot of admin.
Please note you will be required to create an account. You can do this when you checkout or by clicking HERE (Please note this is a 2-stage process - once you have signed up, check your email, as you'll need to click on the link in the confirmation email you will be sent in order to verify your email and complete your account set up.)
You will also be required to sign up for my newsletter, don't worry, I won't be spamming you, they only come out around once a month (and I try to make them pretty) you can sign up by clicking HERE (the signup box is about halfway down the page, under the photos, or on the right at the foot of the page) Once again you will then need to check your email and click on link to confirm subscription.
---