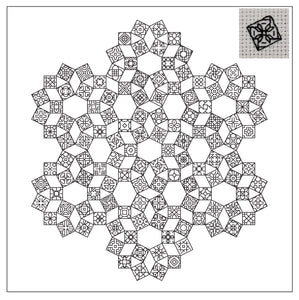 100 Days of Tiny
Regular price
$0.00
$0.00
Unit price
per
Hello, I made this chart for personal use as my little piece for '100 day project' this year, then I thought I would share it with one of my Facebook groups. It seemed quite popular so I thought I'd share it here too. The official start date for the project this year was 22nd February, so you'll need to catch up a little, but these little blocks are super tiny, so hopefully this will be easy enough!
Facebook group for the 100 day project
Design size in stitches - 114 w x 126 h
On 14 count 21 x 23 cm (8.5 x 9 inches), on 16 count 18 x 20 cm
(7.5 x 8 inches), on 18 count 16 x 18 cm
(6.5 x 7 inches).
PLEASE do not share this chart anywhere, just because it is free does not mean it can be shared elsewhere (Pinterest etc) it is copyright protected, thank you!
---